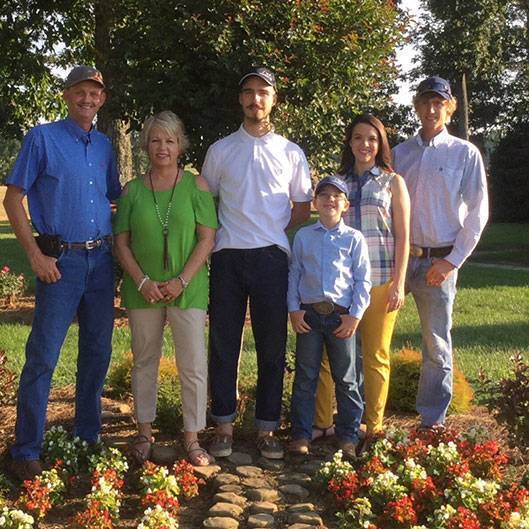 The Walker Family
Walker Herefords was started in 1981. Eric purchased his first cows from Cumberland View Farms, Mont-Vue Farm, Next Year Farm and Albert Clark. Today the herd consist of 175 to 200 brood cows.
Over the years, AI, ET, IVF and ultrsound technology has been used to further advance the breeding program. The operation has hosted 20 production sales since 1986. The Walker program has bred class winners and champions at shows on local, state and national levels. Walker genetics have been sold into 40 states and exported to Canada, Mexico and the United Kingdom.
Today, the program focuses on performance. The herd sire battery is made up of breed leading genetics. Currently, two bulls that walk the pastures are also being used in the AHA young sire testing program.
Our welcome mat is always out. Stop by for a visit anytime you are in our area.